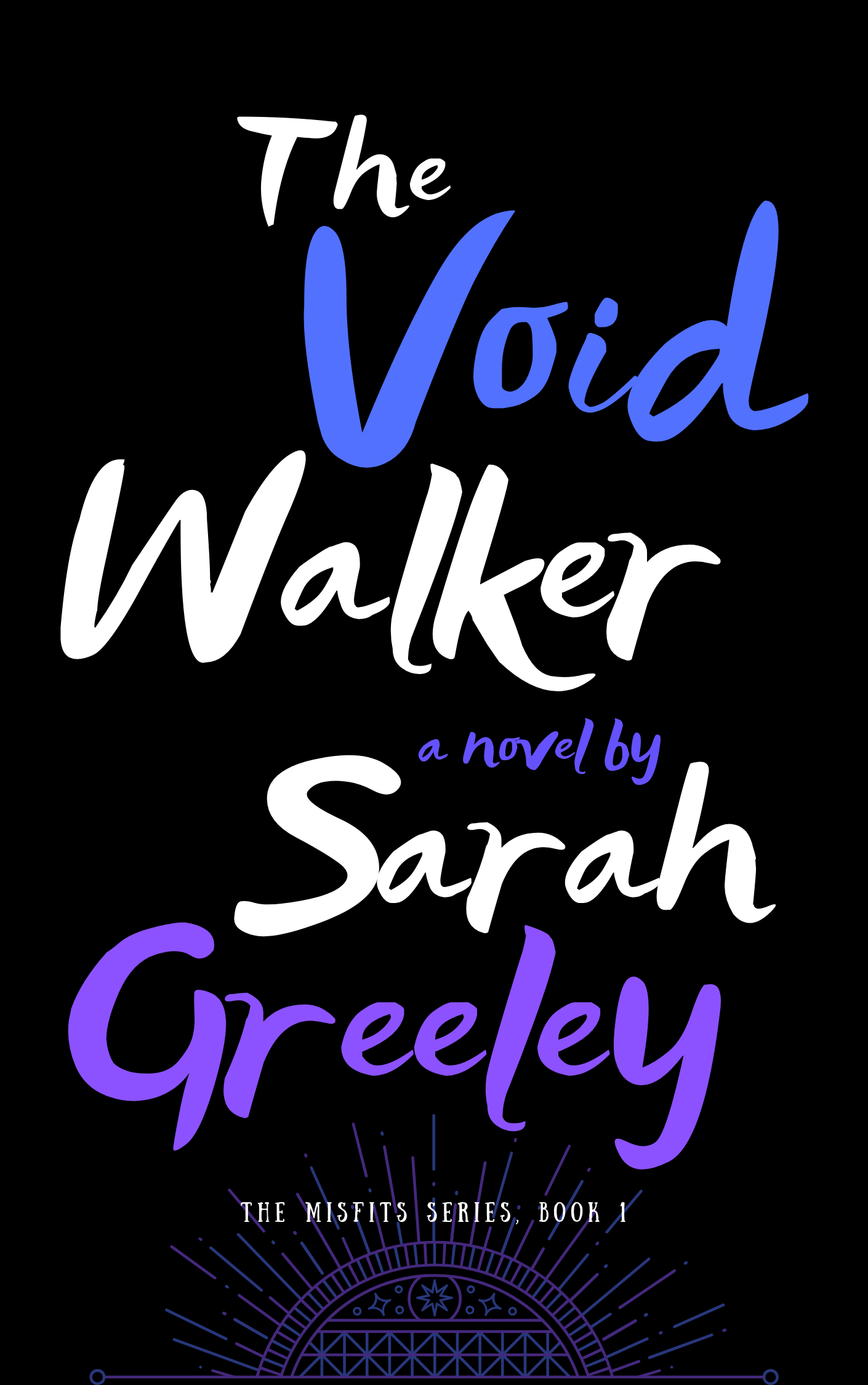 By Sarah Greeley
The Void Walker
The Misfits Series, Book 1
The Void Walker is a new adult contemporary fantasy novel set in a modern world. Main character and state ward Zahal has a traumatic experience that leads to the manifestation of  strange powers—but also the loss of his memories. Stitching his memories back together through nightmares and flashbacks of a place he calls "The Void," he sets out to discover who—and what—he is, eventually finding himself among a community of magic users who refer to themselves as "Misfits." It's there Zahal is able to not only begin to learn more about his powers and how to control them, and also begin cautiously building the family he has never had.
But odd rumors start to trickle in from the outside world—stories of a strange darkness that grows and consumes everything around it. And then, magic begins to die. And at the center of it all, The Void. After seeing this with his own eyes, Zahal knows that if he cannot piece his memories together and gain control of his abilities in time, the consequences for everyone will be dire.
Emerging Author
Sarah Greeley
My life changed when I realized I had been waiting around for things to happen to me instead of bringing about the changes I wanted. Traveling the world. Finding the ever-elusive inspiration. Learning to do things I admire others for. Making time to pursue my passions. Writing a novel.
It all started one rainy October day when a coworker asked me if I would be participating in NaNoWriMo. "What's that?" I asked, and then she told me about the wonderful month when budding and established authors around the world "gather" to write their novels–in 30 days. I was intrigued, and more than a little skeptical. How was it even
possible
to write an entire novel in 30 days? The thing I'd been telling myself I'd do for more than two decades, in a month? And then, the scariest question of all,
Could I do that?